Code: 12811 - Price: 1.800.000€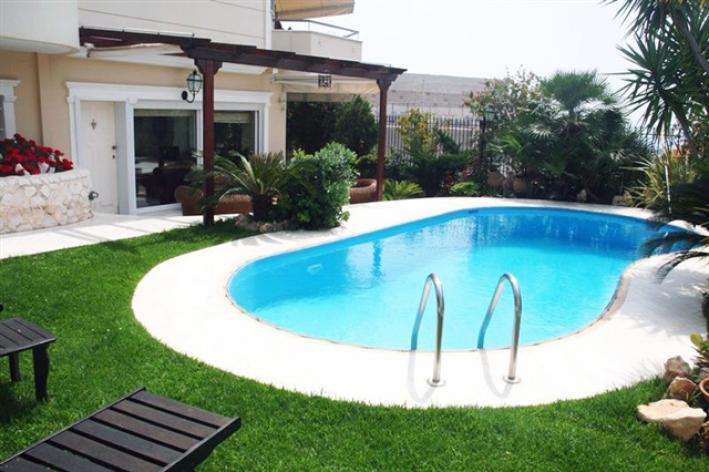 Years: 2003
Bedrooms: 7
Bathrooms: 6
Covered area: 920m²
Total area: 595m²
Distance from sea: 0m
Garage: 2
Pool area:


BBQ area:


Fireplace:


Gazebo:


Lock up garage:


Central Heating:


Air Condition:


Elevator:


Glyfada area. Luxurious villa 920sqm in a plot of 595sqm with spectacular sea views and within 5-7 minutes drive to the sea is for sale. This unique villa is in Mediterranean style, made with energy plan and includes:Ground Floor: 165sqm with fantastic sea views and comprises dining room, living room, kitchen, 1 bedroom and a bathroom.1st Floor: 165.3sqm, master bedroom with bathroom, dining room and kitchen.A Basement: 170.85sqm, 3 bedrooms, kitchen, living room, office and bathroom
Basement B: 248.4 m, with storage, boiler, oil tank, engine pool, BBQ and garage.Loft: 170.85sqm, with 2 bedrooms, lounge, WC and a terrace with views.
The villa is equipped with: elevator and staircase connecting all levels, fully equipped with appliances, 4 fireplaces, spa, air conditioning, floor heating, marble floors, internet, electric shutters and alarm system.The exterior of the villa is fully landscaped with lawn, terrace, BBQ, pool changing rooms 14tm (warehouse and WC) and a pool.Year built: 2003,Price: 1,800,000 Euros